Where To Find The 'This Way on Bay' Print Edition On Staten Island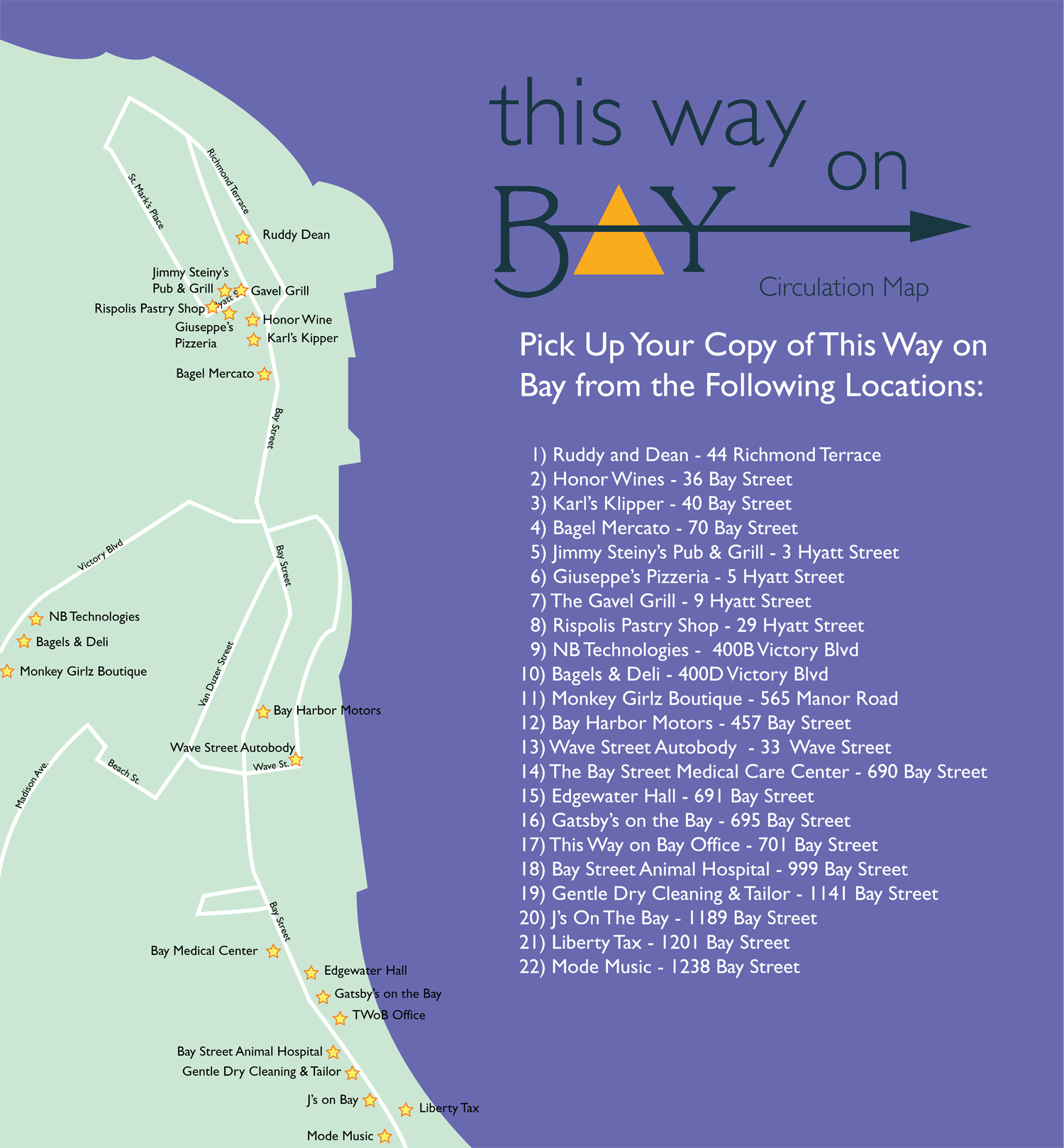 Where to find This Way on Bay on Staten Island
If you're here, you've been reading our magazine online, but did you know that This Way on Bay can also be found in print form? The map above highlights locations on the north shore of Staten Island, where you can pick up a FREE copy of the This Way on Bay print edition.
If your location would like to carry This Way on Bay, or if you'd like to become a sponsor of our publication. Please contact us by filling out our contact form, here. Alternately, you can contact our publisher directly by calling (347) 723- 1825.
Download the PDF version of our Winter Edition, here
Chris is the co-owner of NB Technologies, co-founder of Dog and Pony Show, video producer, freelance writer, internet coach, fire alarm inspector, former child model, and Photoshop guy. He's also a fan of pop-culture, proponent of awesomeness in the world, Mets fan, self improvement enthusiast, & ENTP.
Latest posts by Christopher Olivieri (see all)