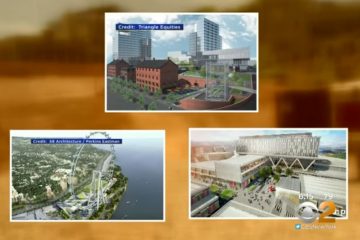 Last June, CBS 2 reporter Elise Finch ran a story asking New Yorkers if Staten Island is turning into the "new Brooklyn" and shedding its reputation of being the "forgotten borough?"
Staten Island's North Shore will be transformed once the $2-billion St. George Waterfront Redevelopment Project is complete in 2018. Millions of people are expected to visit the new attractions, especially the Empire Outlets and the New York Wheel.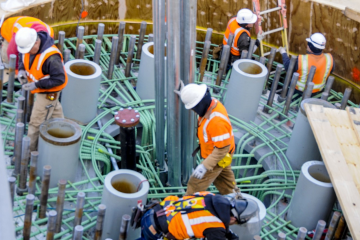 Set to open in the year 2018, the New York Wheel broke ground early yesterday afternoon when the four pedestals that will be responsible for holding up the wheel started their installation.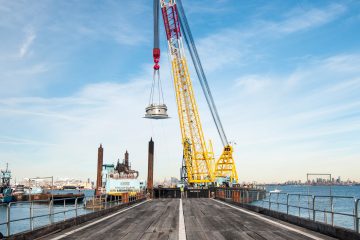 Last week, The New York Wheel team welcomed the arrival of two (of four) of the wheel's massive pedestals to Staten Island. Construction of the New York Wheel will reach a milestone with the arrival of two additional pedestals at the end of the week, marking the first full structural component featured on the construction site in St. George.