Staten Islanders Highlight 'Impractical Jokers Staff Infection' Comedy Show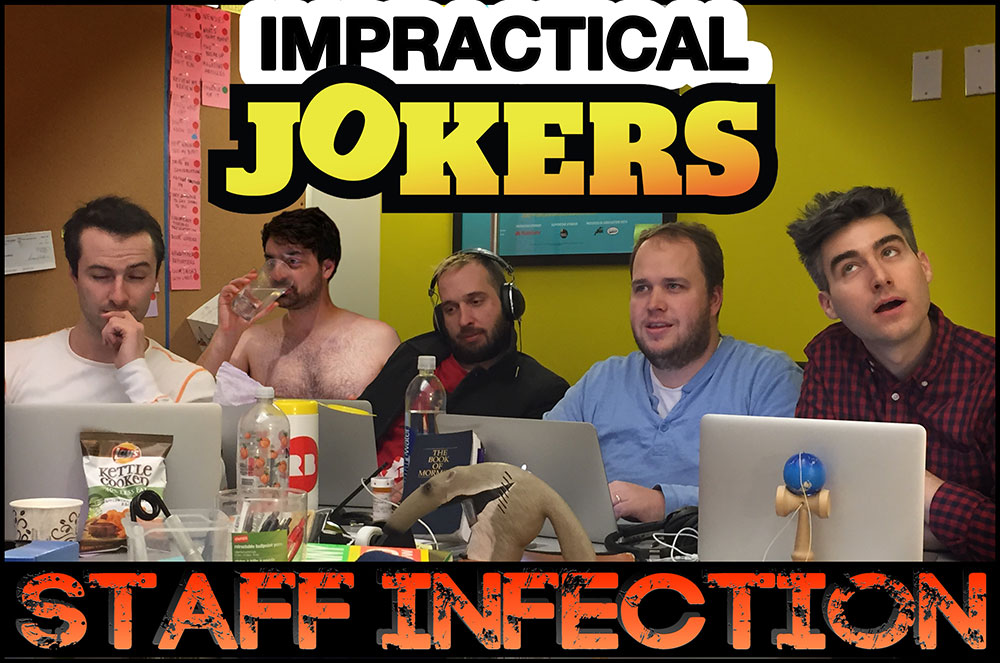 You might know that the stars of TruTV's Impractical Jokers are Staten Island natives, but did you know that a number of the show's writers (yes, there are even more funny people behind the scene) are from Staten Island as well?
It's true! On top of that, those funny Staten Islanders are going to be putting on a live show next Monday June 8th at the People's Improv Theater in Manhattan.
The group of funnymen behind the curtain include Staten Island comedy mainstays Jay Miller and Casey Jost among others. The show, called "Impractical Jokers Staff Infection" promises a show of standup, characters, music and improv.
You can buy tickets and get more info about the show, here.
http://thepit-nyc.com/event/impractical-jokers-staff-infection-2/
Chris is the co-owner of NB Technologies, co-founder of Dog and Pony Show, video producer, freelance writer, internet coach, fire alarm inspector, former child model, and Photoshop guy. He's also a fan of pop-culture, proponent of awesomeness in the world, Mets fan, self improvement enthusiast, & ENTP.
Latest posts by Christopher Olivieri (see all)