P.O.V Video From The Staten Island Siphon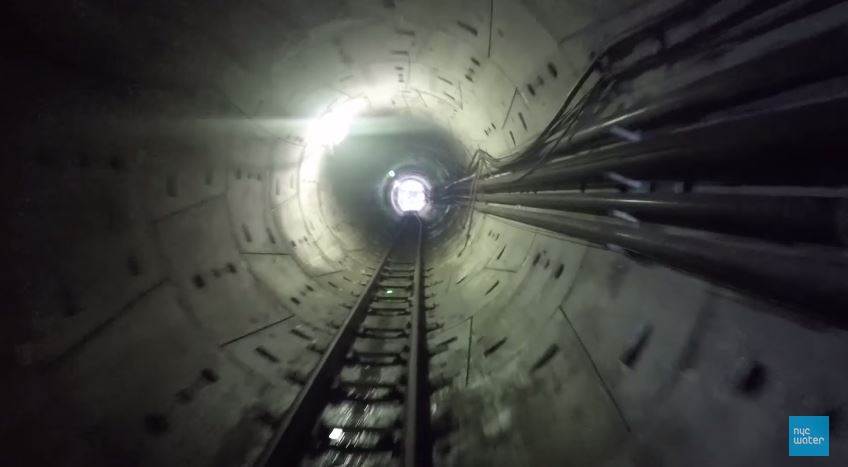 If you're anything like me, this is the first time that you're ever hearing about the Staten Island Siphon. So, before we get to the video let's learn a little about just what this siphon thing is:
Located 100ft beneath New York Harbor, the Staten Island Siphon connects Brooklyn to Staten Island. It will serve as the back-up water feed for Staten Island and will convey approximately 5 million gallons of water each day. If needed, it will have the capacity to carry up to 150 million gallons per day.
This new, deeper water tunnel will allow for the final stages of dredging of the Anchorage Channel, so that New York Harbor can accommodate a new generation of larger, more environmentally friendly cargo vessels.  [via YouTube]
The below video features point-of-view video from in front of a train riding through the 12-foot diameter tunnel, which was excavated by a 110 ton, 300ft tunnel boring machine.
To learn more about this feat of engineering, click here.
Chris is the co-owner of NB Technologies, co-founder of Dog and Pony Show, video producer, freelance writer, internet coach, fire alarm inspector, former child model, and Photoshop guy. He's also a fan of pop-culture, proponent of awesomeness in the world, Mets fan, self improvement enthusiast, & ENTP.
Latest posts by Christopher Olivieri (see all)