Interactive Map: Which Part of Staten Island Received The Most Parking Tickets In 2015?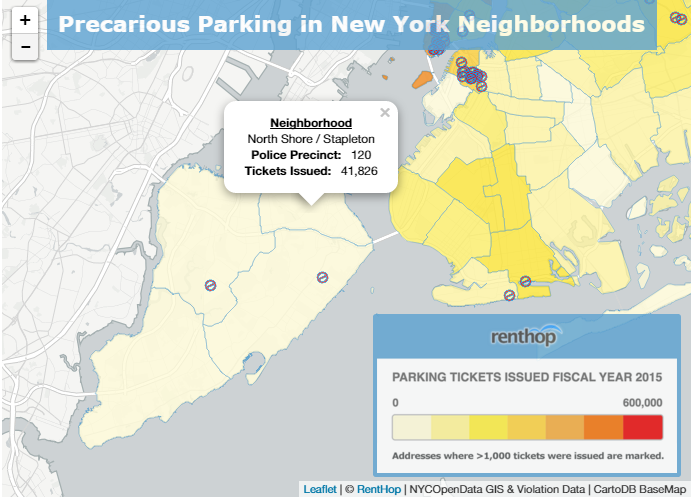 According to an interactive map found on DNAinfo.com, Drivers parking near Staten Island's 120 precinct were the most likely to be ticketed in fiscal year 2015. DNAinfo's data is based on a new study from apartment rental website RentHop.
According to the map, there were these amounts of parking tickets given out in Staten Island's 4 police precincts:
120 | North Shore:  41,826
121 | West Shore:  23,987
122 | East Shore: 36,771
123 | South Shore: 11,824
You can find the interactive map, which shows the totals for all of New York City, here.
Chris is the co-owner of NB Technologies, co-founder of Dog and Pony Show, video producer, freelance writer, internet coach, fire alarm inspector, former child model, and Photoshop guy. He's also a fan of pop-culture, proponent of awesomeness in the world, Mets fan, self improvement enthusiast, & ENTP.
Latest posts by Christopher Olivieri (see all)